Gutter guards; we install gutter guards on any roof type!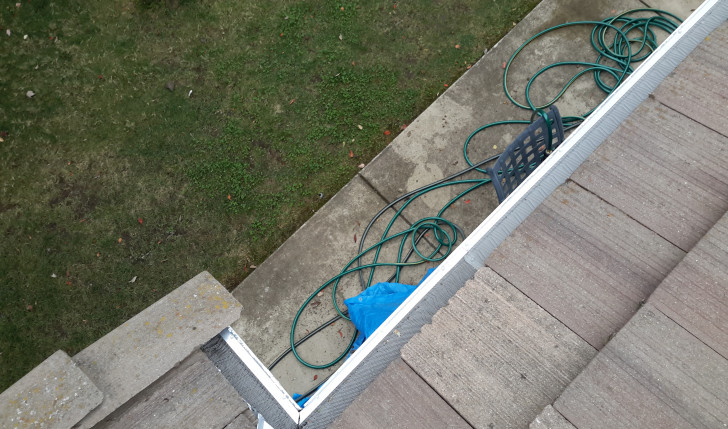 Gutter guards are great in the right circumstance and NO just because you have them does not mean you never need to clean your gutters again. The tops of gutter screens still need to be cleaned off occasionally. With tile roofs, it is even more important to ensure they are right for your home. If they are installed just the slightest bit incorrectly on a tile roof, gutter guards can cause dry rot to the plywood behind the gutters.
Contact us for an evaluation, we will be honest with you and let you know if gutter guards are a good fit for your home or not.